Eliminate the Waste of Email and Phone Trails
The conventional mortgage subservicer billing and invoicing process relies on endless email communication and attachments.
Revolutionize the process with the SunriseBilling Customer Portal, a one-stop shop for seamless client communication, escalations, documentation, and bill approvals.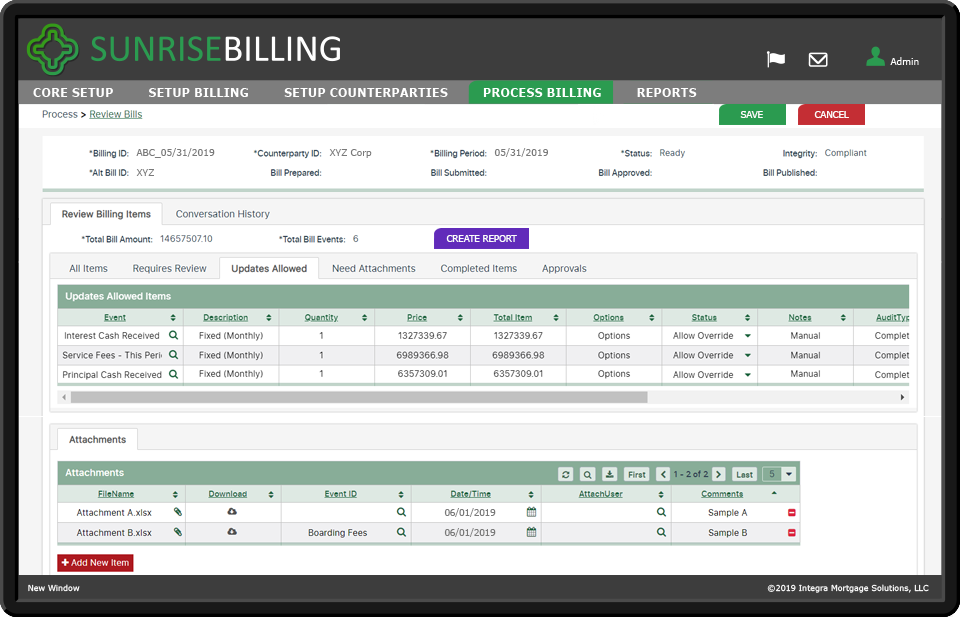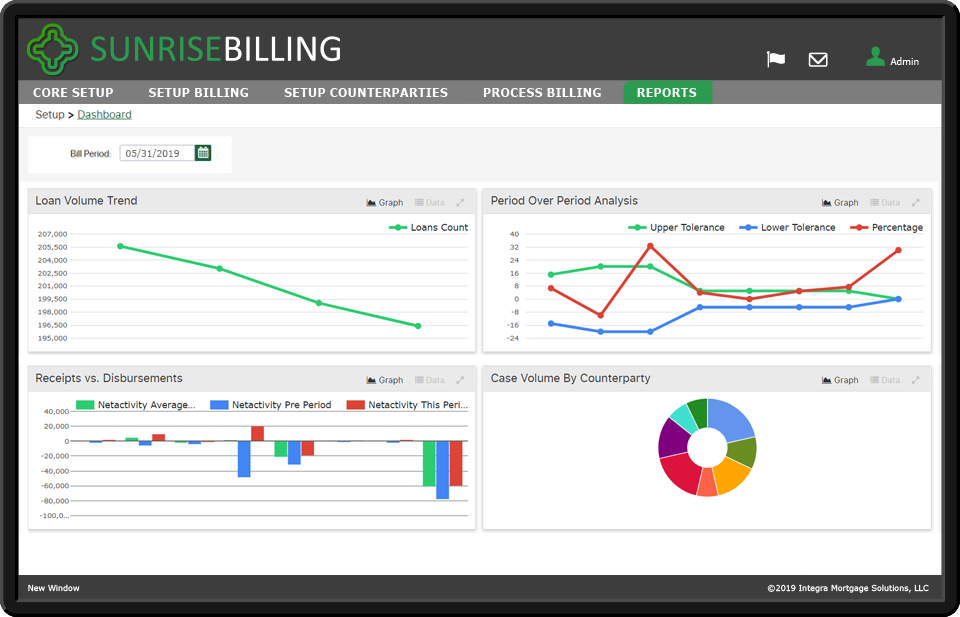 The Customer Portal puts your customer first by offering the following key features:
✓ A complete library of invoices with backup file attachment and approval notes, all in one place
✓ Fully configurable user security (SSO, MFA)
✓ Integration with client accounting and GL's
✓ Access to real-time analytics and dashboards
✓ Overview of period-over-period billing changes and variances to manage expectations
SunriseBilling also offers a Billing and Invoicing module.