How to prepare a clearing account for audit in only 15 minutes
Find out how a nationally recognized, non-bank mortgage servicer streamlined the clearing reconciliation process with SunriseRecon.
The nationally recognized company's analyst team was overwhelmed with the daily volume of clearing account transactions, and responsibility for the operation was split between two departments. The company partnered with Integra Solutions to implement SunriseRecon and saw returns on the investment: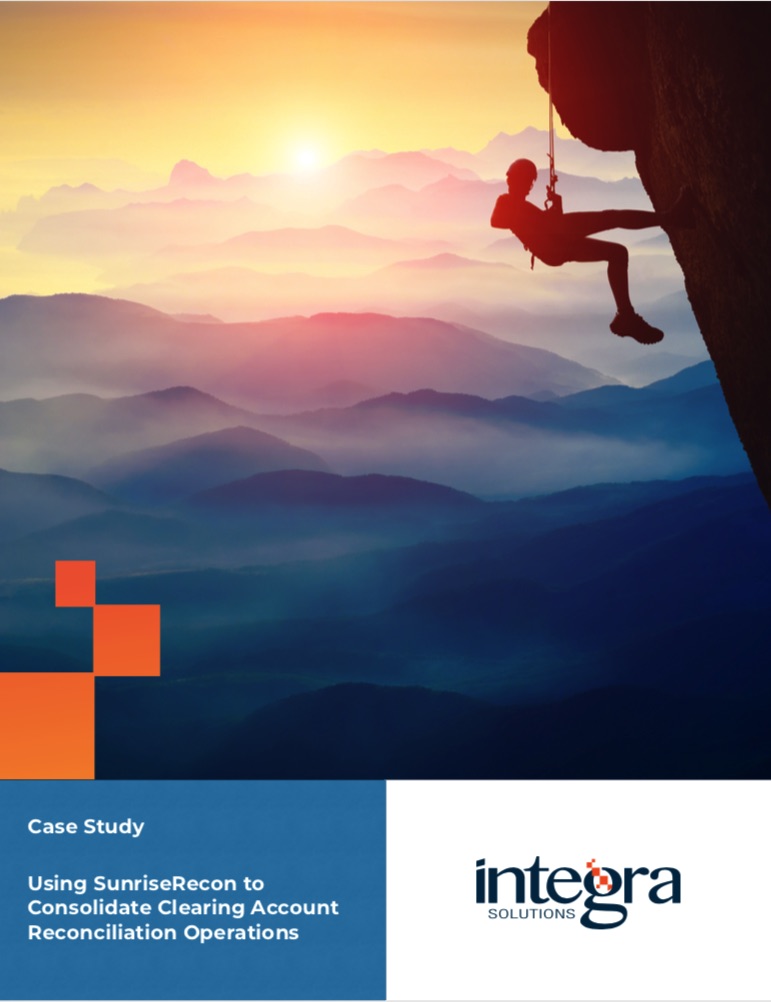 15:

Number of minutes it takes to prepare an account for audit, rather than weeks

50%:

Reduction in FTE's required to support the process

89%:

Payment clearing transactions are now automatically matched by the software system

3:

Number of checks manually cleared each day—instead of 400

30:

Hours now needed to train a new FTE
Thanks to the implementation of SunriseRecon, the company has dramatically improved the efficiency and reliability of its clearing reconciliation process. Audit partners are enthusiastic about the controls and visibility of the system, while FTE's now have time for more meaningful work, including the identification and correction of previously undetected variances.
Get the Case Study
Please share the following information to get a copy of the case study. Don't worry, we will never share your information with any third-party or communicate without courtesy. Check out our privacy policy.