Real-Time Information and Analytics, Effortlessly
Why trust a critical business process to multiple disconnected applications? Or Excel?
Gain new business insights with period-over-period analytics, and maximize opportunities for dynamic pricing.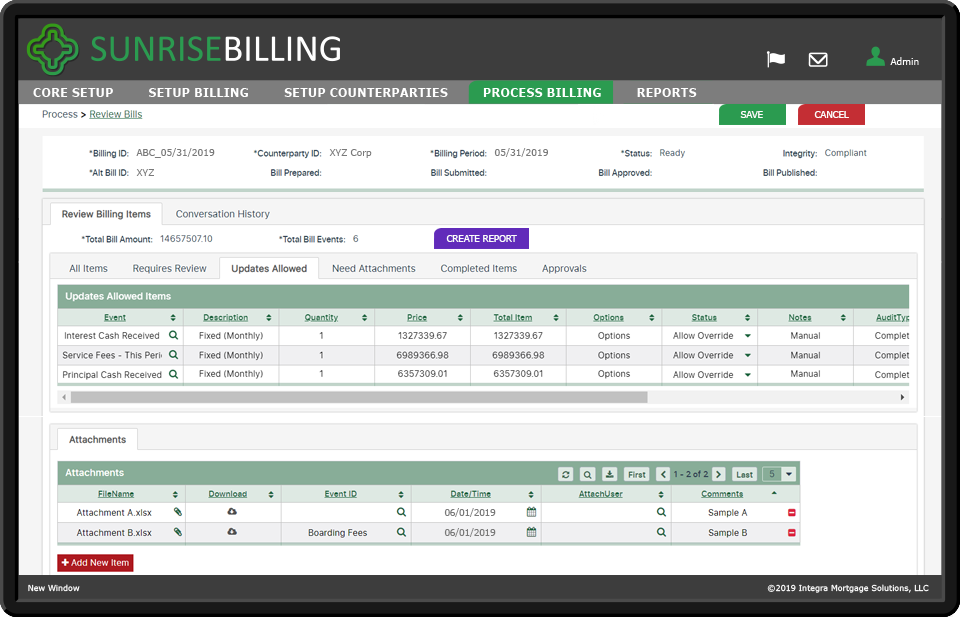 The Billing and Invoicing module within SunriseBilling offers the following key features: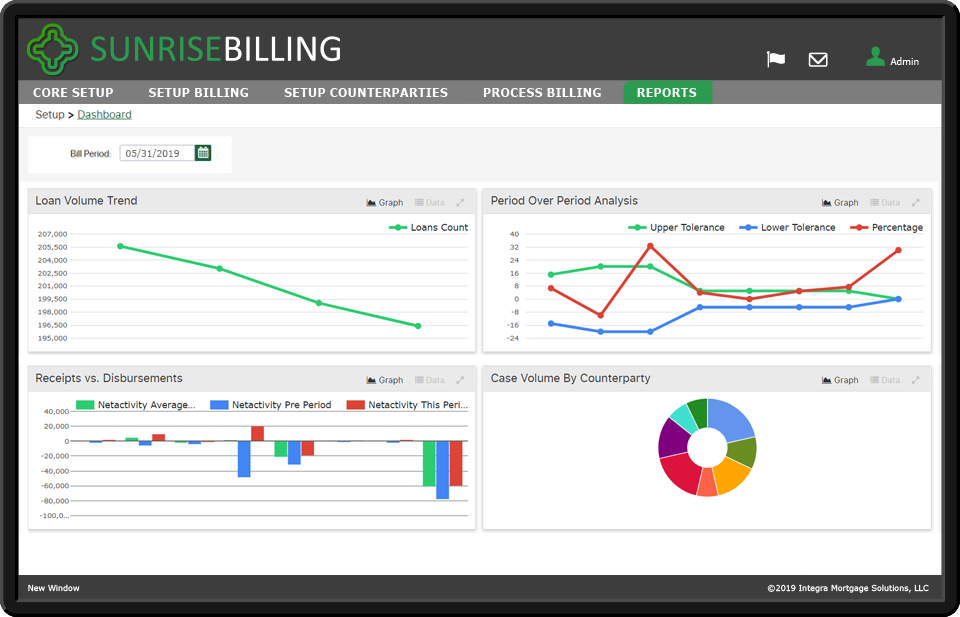 ✓ Automated aggregation of data and reports
✓ Built-in data and calculation integrity checks
✓ Fully configurable user security (SSO, MFA)
✓ Rules-based file attachment requirements for backup documentation
✓ Accounting entry and GL integrations
✓ Customizable import templates and an expanded library of reports from Black Knight (MSP), Sagent and other sources
SunriseBilling also offers a Customer Portal.